Meet Bitsika: Africa's cash app. Send and spend money, buy and sell crypto
Cross-border remittance in Africa is becoming increasingly necessary, whilst experiencing a surge in the challenges associated with the process. According to reports, Africa has the highest remittance cost in the world, with the cost reaching as high as 9% for a $200 transaction, in contrast to the global average cost of about 7%.
Bitsika has created a solution that eases cross-border remittance in Africa. The company has created a platform, which is available on Google play store and Apple store, that allows Africans to receive money instantly, from anyone, in any location, without paying any extra fee, or attracting just a negligible fee in some cases.
The platform leverages the magic of blockchain to facilitate the movement of money around its users, thereby, making the platform extremely convenient and beneficial to use. An interesting thing about the platform is that the transactions are processed instantly.
If, for example, a trader in Ghana wants to send money to her brother who lives in Kenya, all she needs to do is to deposit the money, in Cedis, on the Bitsika app. After depositing the money, she can send it to her brother, within the app, who would receive the Kenyan Shilling equivalent of the money instantly. It's as simple as that. No extra fees; no hassles.
Getting started with Bitsika
Getting started with BitSika is very easy. All you need to do is to download the app for Android or iOS. After downloading the app, the next step is to sign in with your Google account, and set your username and pin code. To verify your account, you will need to provide the information in the images below.
After registration, users can begin to explore the full functionalities of Bitsika. By just using the username of a recipient on the Bit Sika app, anyone can send as little as $0.01 to anyone, anywhere, at no cost, as long as the sender and the receiver are both registered Bit Sika users. However, if a user crosses a threshold of $300 within a month, a fee is attached to any other transaction that is initiated within that month. Users can send up to $300 every month without paying any fee.
Bitsika protects the value of deposited monies against the instability of currencies. Every money that is deposited is stored in USD credits/stable-coins. This means that for as long as the balance in your Bit Sika account remains unused, the USD value of your balance will remain the same. This guarantees you that your money will not experience a decline in its value once it has been deposited into your Bit Sika account, regardless of fluctuations in the value of the currency.
Money can also be withdrawn from the Bitsika app to the bank accounts or other digital wallets of users, if a user chooses to do so. In addition, purchase of airtime and payment of goods and services can also be made via the Bit Sika app, although this is currently unavailable in Nigeria. This is made possible through the Bit Sika virtual card which can be generated on the Bit Sika app. The virtual card allows users to make online payments at any store, globally, that accepts a VISA card for payment.
Bitsika's payment solution is not limited to fiat money. It also provides a way to send and receive cryptocurrency across borders. Users have a free bitcoin wallet that allows them to receive bitcoin in-app. Users can also send the cryptocurrency in their wallet in another currency.
Bitsika gives a wide coverage for payment remittance. Their solution is particularly appealing because of its ease of use and reduced charges. There's so much that can be experienced from using the BitSika platform. A trial would answer your questions.
Africa Blockchain Institute Organized The First African Blockchain Summer Bootcamp For Teenagers In Ghana
In the spirit of catching them young, the Africa Blockchain Institute organized the first-ever Blockchain Summer Bootcamp for teenagers (age range 13 to 19 years old). A successful Bootcamp, according to the participants' testimonials and stakeholders, held at the OpenLabs, Ring Road, Accra Ghana, between Monday 2nd August, and Friday 6th August 2021. 
The teenagers applied from across Africa, and selected participants all converged at the OpenLabs, Ghana, for an intensive five days of learning, interacting, and implementing personal  Blockchain projects. The participants were divided into three significant tracks, thus; Blockchain Development, Blockchain for Creatives and Blockchain Entrepreneurship. 
Across these three tracks, the teenagers learnt introductory units to Blockchain Development for societal challenges, Blockchain evangelism, Non-Fungible Tokens, and how Cryptocurrency works. Another highlight of the program was the excursion to the Accra Digital Centre, where the Boot Campers were introduced to the tech ecosystem and feel of the Ghana Tech Lab and Accra Innovation Hub spaces. A visit was also made to the Museum of Science and Technology, and the teenagers got to understand the history of technology in Ghana. 
Worthy of mention was the panel session aimed at motivating the students to pursue a career in technology. While making his comments during the panel session, the founder of BankLess Africa, Mr. Muntala Mohammed Shaibu, urged the teenagers to stop seeing themselves as too young to experiment with new technologies. In her remarks, Ms. Elohor Thomas, CEO & Co-Founder of CodeLn, urged the teenagers to continue to explore their interest in technology and blockchain early.
The Bootcamp ended with personal project presentations from the Blockchain Development and the Blockchain for Creatives & Entrepreneurship tracks. Projects such as NFT blogposts, Blockchain product reviews and Blockchain for transport and logistics were presented. The best presentation won the OpenLabs scholarship for Robotics Course. Thanks to Dr Sujith Jayaprakash, the Director of OpenLabs, Ghana, for the offer of scholarship. In his closing remark, the Executive Director of the Africa Blockchain Institute, Mr. Kayode Babarinde, urged the teenagers to continue using the  skills and knowledge gained during Bootcamp to explore Blockchain-related solutions further. We also appreciate Mr. Ganzaro Omar, Chairman, AfroBlocks, for his supports, and fostering collaborations with the Ghanian Blockchain community.
The Africa Blockchain Institute will continue to hold future Blockchain Summer Bootcamp series in various African cities to drive Blockchain knowledge into innovators early enough.
Oluwaseun David ADEPOJU
Head of Research,
Africa Blockchain Institute.
Jelurida Africa Launches Blockchain-backed Certificate Platform, Digicert
As one of its action plans for accelerating blockchain adoption on the African continent, Jelurida Africa has launched a blockchain-backed certificate-issuing platform called MyDigiCert. The platform allows issuers to store certificates on the blockchain, and equally give requisite access to intended recipients of the certificate(s).
MyDigiCert equally provides an option for certificates to be verified on the blockchain through the use of a unique hash which would be allotted to each certificate that is duly issued by the platform. According to the Managing Director of Jelurida Africa, Adedayo Adedajo, MyDigiCert was primarily created in a bid to curb the widespread certificate fraud in African institutions and universities. With blockchain-backed certificates, the risk of forging would be little to none, as one of the most prominent features of blockchain technology is its immutability.
To upload or create blockchain-backed certificates through the platform, users can sign up with telephone numbers across several African countries, and subsequently verify issued certificates from anywhere in the world. Asides creating certificates, recipients of such certificates may equally apply to receive them, provided that such recipients possess the unique hash code which is allotted to each certificate at the point of issuance.
Due to the fact that MyDigiCert operates an immutable system for creating, issuing, receiving an verifying certificates, issues such as certificate loss, certificate fraud or unnecessary delays in certificate issuance which often embattle the African educational system can be adequately curbed. Similarly, the product's payment plans are specially tailored according to individual needs. As such, every person would be able to find a reasonably affordable payment plan to suit his or her needs. Payments can be made through a debit card or bank transfer, all powered by Paystack. The product is offered as a subscription-based SaaS platform, and there are equally provisions for institutions that may be seeking to fully run to product through their own servers.
An in-house testing was conducted on MyDigiCert on the 6th of May, 2021. The official date for the launch of the product has been slated for June 13, 2021. In commemoration of the official launch, a blockchain workshop will be conducted for African universities.
MyDigiCert is one of the several products which Jelurida Africa is set to launch this year. In addition to its pipeline of prospective blockchain products, the company is set to launch the first Europe-Africa blockchain bootcamp for European and African developers and policy makers across both continents. For partnerships on any of Jelurida's products or the upcoming blockchain program, you may send a mail to info@jelafrica.com.
Binance Smart Chain Popularity Grows In Africa Crypto Ecosystem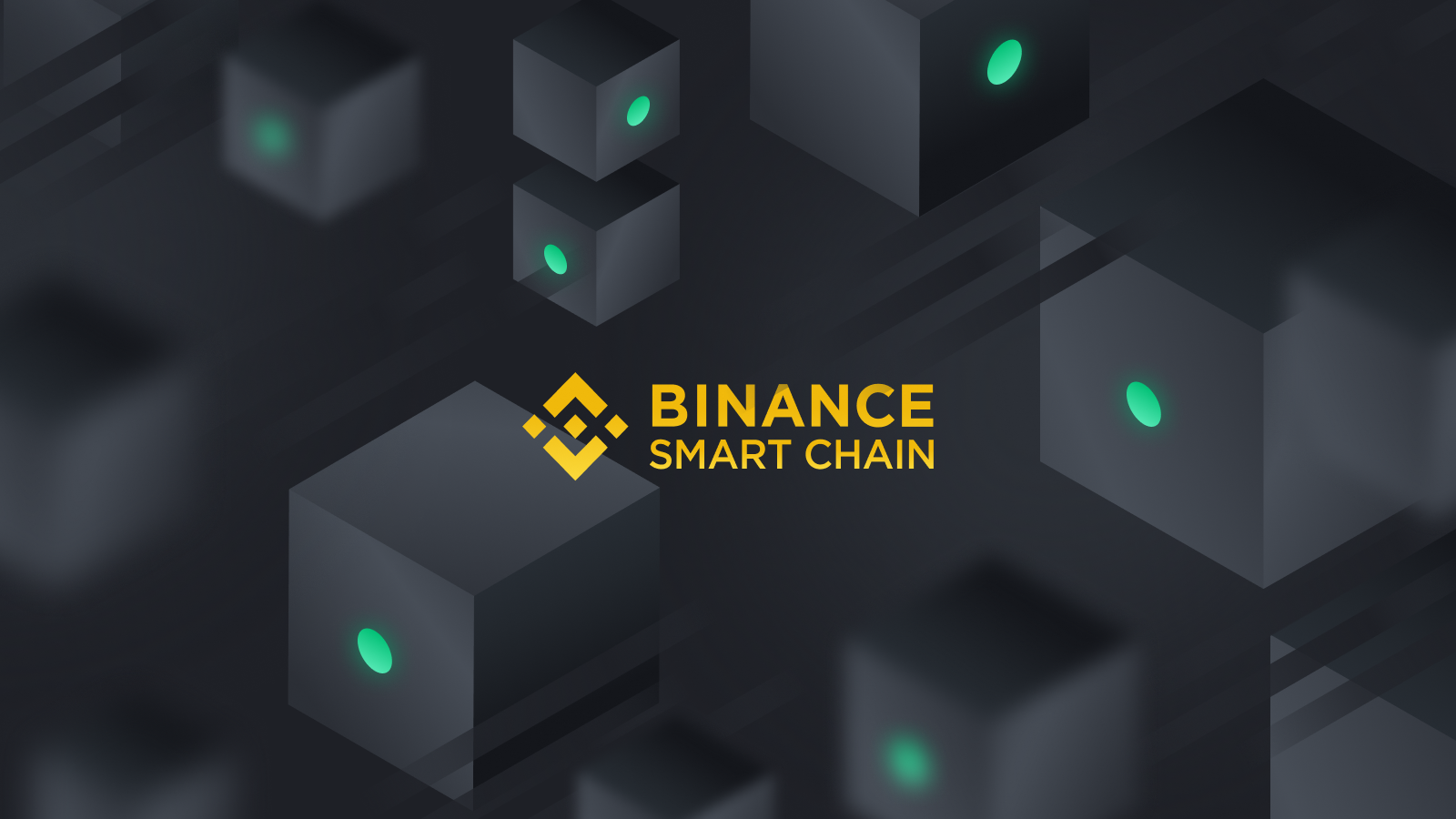 The Binance Smart Chain (BSC) was launched in September 2020, with the aim of allowing users to create smart contracts for tokens on the Binance blockchain. It makes use of the Proof of Stake (POS) consensus algorithm, which boasts compatibility with the Ethereum Virtual Machine (EVM).

The Binance Smart Chain connects seamlessly with many familiar tools used by Ethereum developers to improve user experience, security, and scalability. By being EVM compatible, the Ethereum developers can easily move their applications over to the BSC ecosystem.

Apart from the EVM compatibility, BSC has several fascinating features such as cheaper fees, interoperability, short block time, high speed, double sign detection, and chain finality. This made BSC to become a serious alternative to Ethererum network. Since it is overridden with high gas fees due to its design as a Proof of Work network. These led to increased traction and transactions on BSC.

According to the CEO of Binance, Changpeng Zhao via his Twitter account, there are currently more daily transactions on the Binance Smart Chain (BSC) than on the Ethereum network. He also said that the total value transacted on BSC will soon surpass that of the Ethereum Ecosystem.

While on February 18, statistics showed that BSC recorded 2.5 million transactions on its network, and Ethereum network recorded 1.3 million transactions. Also, over $15B in total transaction volume was traded on BSC by January, 2021. With the Total Value Locked (TVL) in DeFi on BSC is about $4.976B and the total BNB locked is 22,222,694 BNB.

These increased influx of transactions are fueled by the DeFi protocols such as Venus, an algorithmic money market and synthetic stablecoin protocol created uniquely for BSC. After its launch on the Binance Smart Chain (BSC), the price of Venus Token (XVS) rose by 750%, from the low of $10.04 on February 2 to establish an all-time high of $95.90 on February 20.

Another popular DeFi protocol fueling transactions on BSC is the PancakeSwap (CAKE). The food-themed token which became the first billion-dollar project on the Binance Smart Chain (BSC). Data from TradingView shows, the price of $CAKE rose from 520%, after hitting a low of $1.89 on February 3 to a new all-time high of $11.12 on February 17. This made it to achieve a new landmark – its total market cap reaching $1 billion for the first time.

The total value locked (TVL) on the PancakeSwap protocol has continued to increase from $150 million on January 23 to a new high of $2,477 billion on February 17, according to a data from Defistation. Addition of new farming opportunities on the platform also led to rapid growth in the TVL and also, its token's value.

According to CoinGecko, the trading volume on the PancakeSwap platform has seen a steady rise in recent weeks with data showing that $CAKE is now the first-ranked DEX by trading volume, with Uniswap (UNI) of Ethereum network behind it. PancakeSwap is also likely to have more upside potential as the cryptocurrency sector continues to go mainstream.

The advent of Binance Smart Chain with his fascinating features is already attracting African startups and companies, with many crypto enthusiasts pledging their full support for BSC. These unique features of BSC such as low fees, stability and its fast block time make BSC to be seen as an ideal smart contract platform for DeFi startups in Africa.

This made Aronu Ugochukwu, the CEO of Xend Finance to announced that their product is being built on the Binance Smart Chain, after seeing the allotted advantages associated with BSC.

Xend Finance is a Nigerian tech startup that makes use of decentralised finance (DeFi) platform which is built on the Binance Smart Chain (BSC). Users of Xend Finance are allowed to save and invest in stable currencies in the global market without the need for a traditional middle man in the country.

The Nigerian-based decentralized finance (DeFi) platform, Xerd Finance was able to implement the unique features of BSC by creating a destructive innovative approach to keep small and medium-sized businesses (SMBs) in business during the Covid-19 lockdown with no internet connection required.

This was achieved by Geena, an app produced by Xend Finance. Geena is a personal assistant for businesses, that manages everything from point of sale, to customer relationship management, and business intelligence. Which made Google shine a spotlight on Xend, the African DeFi Project, offering offline capabilities and awesome customer service.

Also, the Nigerian Naira Token (NGNT) Stablecoin announced via his Twitter account on February 12, that it is now live on the Binance Smart Chain (BSC) and the NGNT is also backed 1:1 by the Binance USD (BUSD) stablecoin.

This news came after the recent announcement via Binance's Twitter handle, that the NGNT is now fully collateralized by the USD Coin (USDC), the world's leading digital dollar stablecoin that is fully backed by the United States Dollar and runs on the Ethereum blockchain. USDC is currently available on various smart contract platforms, such as Ethereum, Algorand, Stellar, and Solana.